Course Opens Monday, November 8
Last Date to Purchase is November 16
Although the course will be regularly priced at $2397, during this first session, prices are being held to $997 for a one-time purchase.
You may also pay over 3 months (3 payments of $399) or 6 months (6 payments of $227).
A Structured Approach to Business Startup
If you feel like you are all over the place trying to start up your business and not making any progress, use this system to grow your business step by step.
Not sure if this is right for you?
Feel free to book a 20 minute Zoom call with me to see if this course is a good fit for your needs.
Organize Everything in Your Binder
Your course includes the Organized Business Startup System binder. Look inside and learn how you can use it to organize every aspect of your business. Binder ships worldwide.
The Jumpstart Module of the Organized Business Startup System is designed to take you rapidly through a business startup process.
The focus on this course is to begin finding students interested in your work and start tailoring training to help those people with your teaching.
After completing this program you will:
Have a business legally established, including business permits, insurance, and EIN

Be a gabb Certified Course Creator with the opportunity to host courses on the gabb.co platform. These courses can also be integrated into your existing website.
With support from Suzanne Dulin, h

ave a webinar created that serves as a marketing tool, introducing new students to your teachings

With support from Suzanne Dulin, have an introductory class created (and hosted on the gabb.co website, if desired). You also may use the files on your own website; there is no obligation to host your course on gabb.co

Use the Organized Business Startup System binder to organize all of your business processes so you feel in control of every aspect of your business

Use the 6 business processes to organize your computer files

Have a business checking account established

Have a mailing list set up and begin communicating with students

Use lead forms to track sales opportunities

Begin making discovery calls to gain new students
This system is designed to get your online course business up and running fast.
It accelerates the process of getting a course online by giving you access to the gabb.co platform and support to get your course hosted. This includes the graphics and sales copy that will help to create a polished, professional look for your course.
You have the option to embed the course into your own website, or you can promote your course sales page.
In the program, you will develop a webinar to help you discover your audience and what they are interested in learning about. This webinar will help you to promote your course by doing what you do best: teaching.
Once you have a sense of who wants to study with you and what interests them, you can create an online introductory course with the support of Suzanne Dulin.
In the 12 Zoom group classes and 2 private coaching sessions, you will set up every aspect of your new business following the Organized Business Startup System.
In this step by step system, every aspect of your business is organized into the Organized Business Startup System binder. This 2" D ring binder will be the heart of your business. As your business grows, so will your binder.
Following this system will take you from a course creator to a business owner.
As you continue through the next 2 stages of the program, your business will expand until you are able to support yourself full time doing what you love - teaching.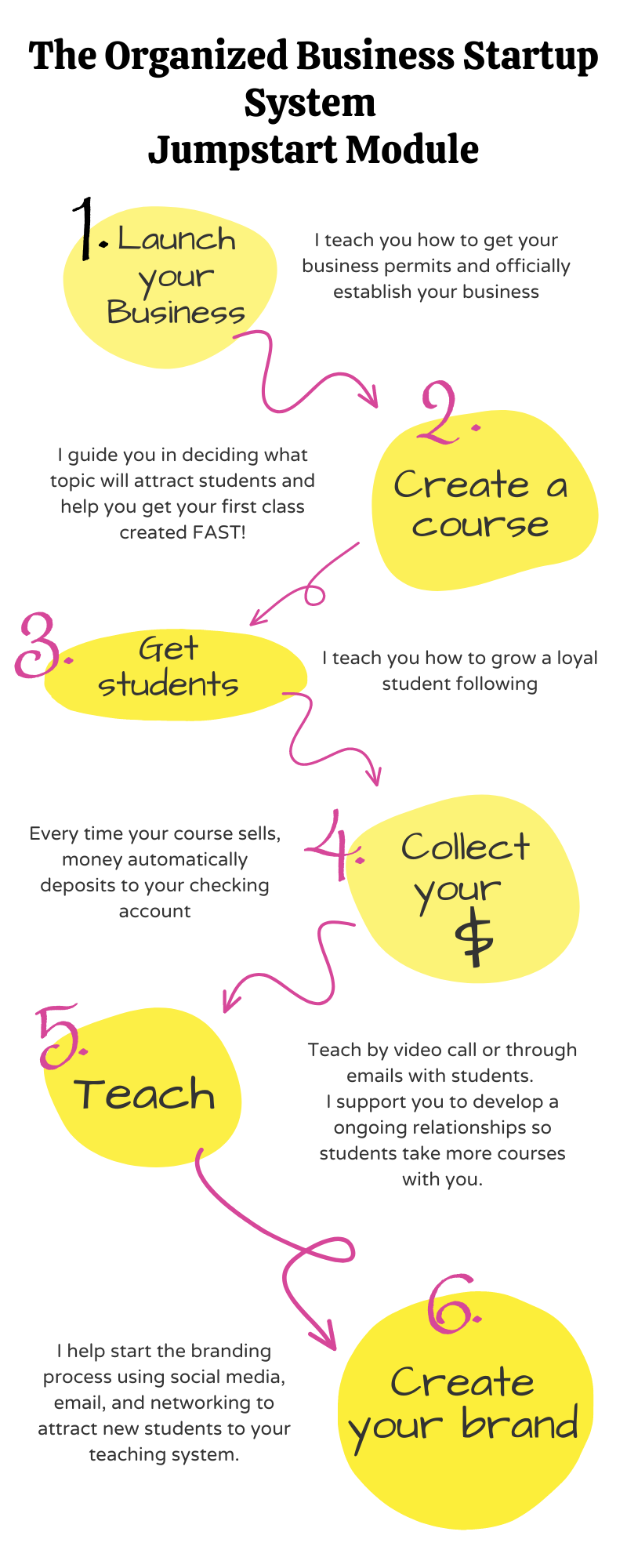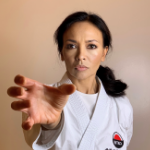 Testimonial from Yanti Amos
In lockdown I adapted to offering zoom classes to my global community and was always ably supported by Suzanne's deep business and engineering background. However, before long I also realized that it was important to develop a pandemic-proof business model including courses online which spoke to my own technical experience and the niche areas I am passionate about.
I always knew I wanted to work with someone knowledgable, generous and who had herself struggled with her own issues as a business owner. Suzanne has been my coach throughout this learning curve and I cannot thank her enough for her guidance as I evolved and experienced the ups and downs of this phase of my teaching life.
Suzanne's material is world-class and I love her blend of can-do practical applicable knowledge, her engineer brain and her pedagogical academia. In my mentor sessions with Suzanne, she personally leads you through weekly deep dives with her special brand of intuitive wisdom and outstanding listening skills. Through our regular connection on email, the goal setting and advice received throughout the week, my own ideas grew into course content and I began to see the possibilities for upleveling my business into "evergreen" foundational growth.
I liken Suzanne to a really good book editor and agent who helps in developing your "babies" and giving you confidence to put it out there in the world. She also helped me refine some of my concepts for easy digestion and learning by students. She puts words in my mouth - and because she gets me I love it! Worth mentioning is that Suzanne is a graphic design guru - which is important in terms of seeing your course take both conceptual and physical shape every step of the way.
There is no doubt in anyone's mind that we are living through an extraordinary time of dislocation. But as Suzanne showed me, this is also an extraordinary opportunity for offering connection, learning and value to our communities wherever they may be located in the world.
What You Will Receive
The gabb Organized Business Startup System binder. This binder contains instructions for this module and place to organize all 6 processes of your business as you build them out. This industry 2" D-ring binder will help you to structure your business so you have control over all aspects.
(12) 1 hour Zoom group coaching calls - Tuesdays at 7 pm EST beginning November 9
(2) Private coaching sessions to choose the focus of your teaching and discuss sales
Lifetime access to the following on demand classes:
Get Your Business Established (Opens Nov. 8)
Developing and Delivering Online Courses (Opens Nov. 15)
Selling Your Course (opens Dec. 12)
Bookkeeping Basics (opens Jan. 5)
Grow a Sustainable Business (Opens Jan. 18)
gabb Teacher certificate. As a gabb Certified Course Creator, you have the opportunity to host your course on gabb.co — includes graphic design support and file upload support. You receive 80% off net profits and can integrate your course into your own website.
Support with email mailing list setup.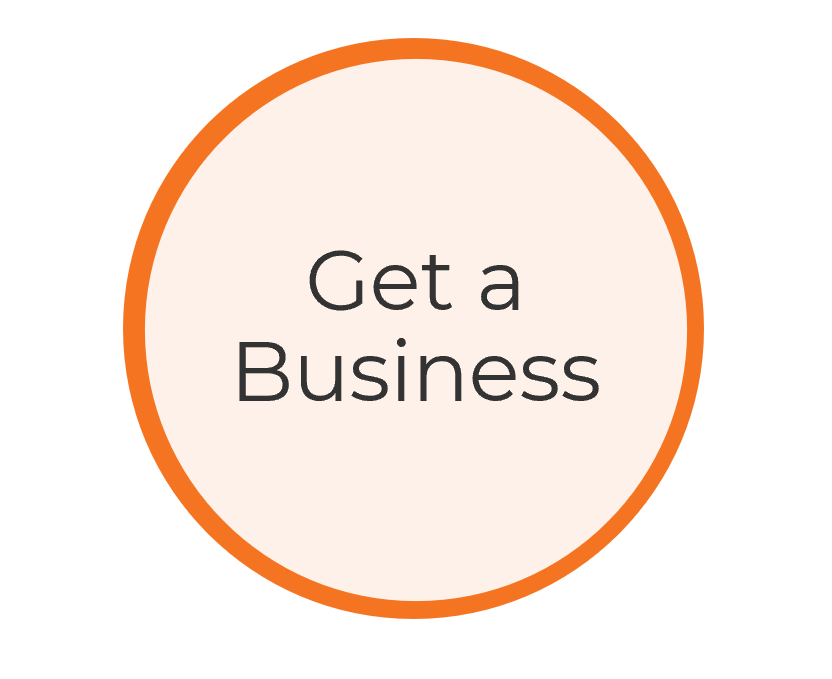 Get Your Business Established (Opens Nov. 8)
On November 8, you will have access to the on demand materials with information on how to legally establish your business. This module explains how to obtain your business permits, get liability insurance, register with the IRS, and choose between an LLC and a sole proprietorship.
Your Organized Business Startup System binder has a checklist and space for you to store these documents so you can always find them.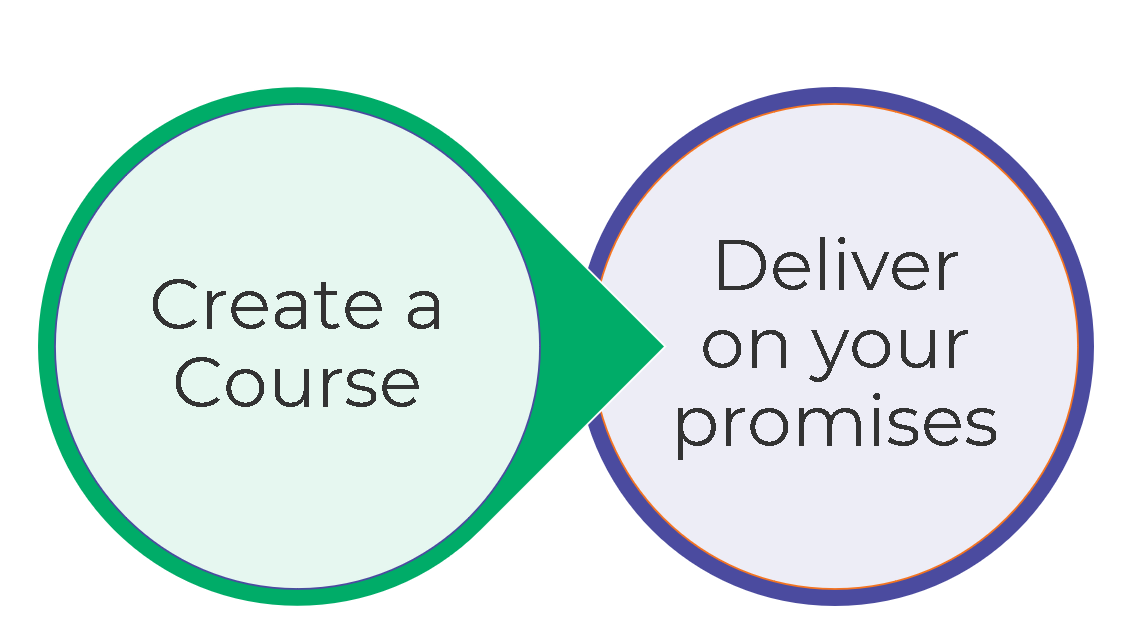 Developing and Delivering Online Courses (Opens Nov. 15)
The majority of this program focuses on teaching how to design effective training online that creates real connection. On demand videos and materials include lessons to help you to structure your training so that students grow step by step.
In our weekly Zoom meetings, we will discuss your progress, help you decide what to teach, and set deadlines to get your webinar completed.
The first step of this program is to develop a webinar that will help you to connect with students who are interested in learning more about your work. In this section, you will learn how to structure training by setting clear learning objectives and following the 9 Events of Instruction.
Once you have the opportunity to teach a webinar, you can use what you learned to develop an introductory course. In this section, you will learn how to plan a learning project, how to deliver your content (video, web pages, downloadables, or audio files) and get support to create that training.
Some students already have introductory materials. For those students, we will focus on developing signature programs of more in depth training.
This section includes course offer worksheets, sales page templates, and sales video templates to help you create clear course offers.
In your binder, you will print out these course descriptions, handouts, and any other materials you need to deliver your course until you build a complete curriculum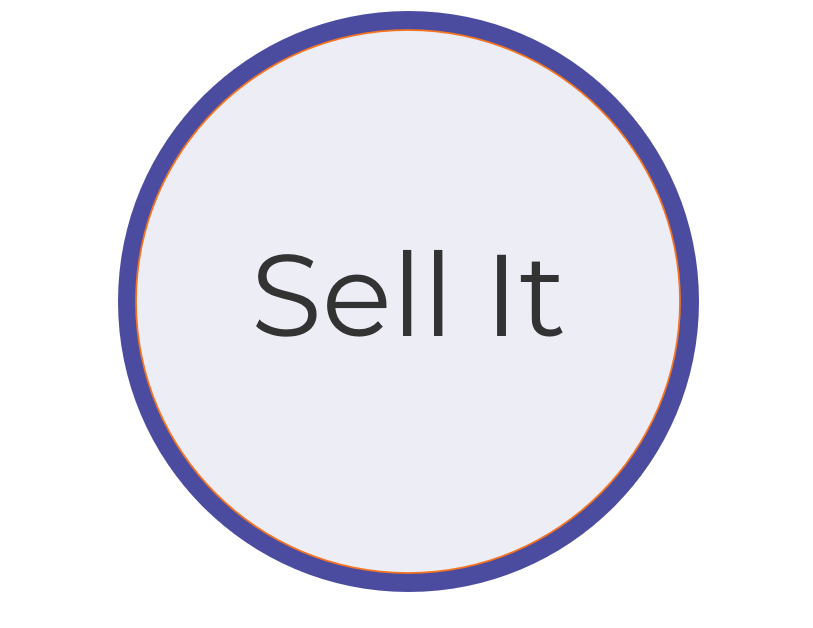 Selling Your Course (Opens Dec. 12)
Building trust is an important part of developing a student-teacher relationship that has integrity. The sales process is a structured system for building that trust.
Sales is one the most important processes in your business.
The on demand materials teach you the basics of selling without being sleazy. Use the provided handouts to track your leads and prospects. In your binder.
This program focuses on creating long term relationships with your students.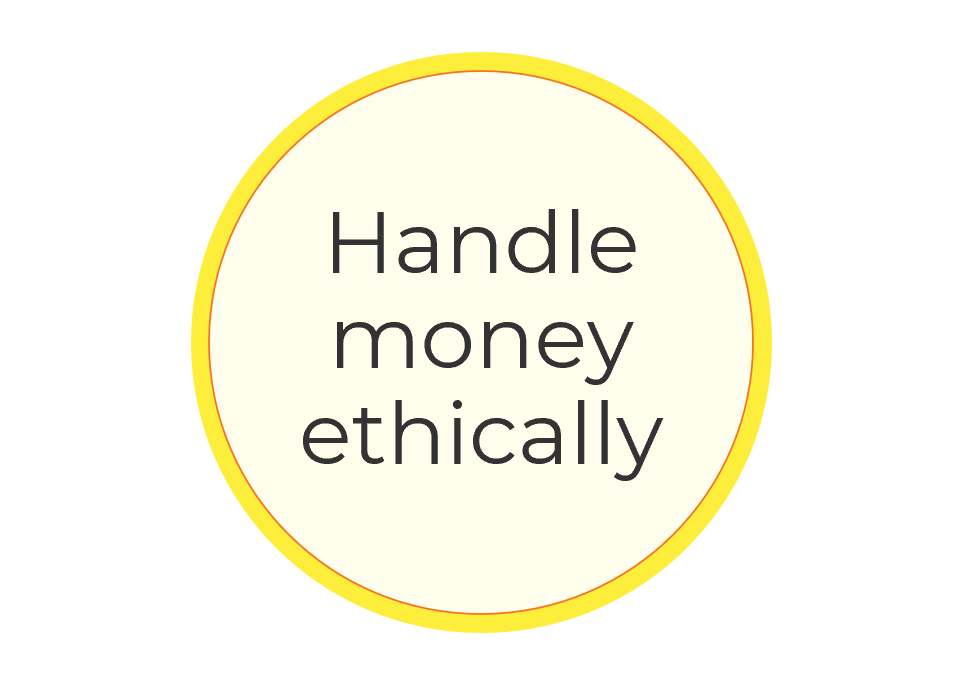 Bookkeeping Basics (opens Jan. 6)
When you are creating a relationship of trust, handling your student's money with respect is crucial.
The on demand materials explain how you start to build up a bookkeeping system and why. The first step is to begin separating out your business finances from your personal finances.
We will also discuss why your personal finances are important and how you approach them as an entrepreneur.
In your binder, you have a space to store your business checking account book. In the next steps, this section will grow to include financial reports and projections.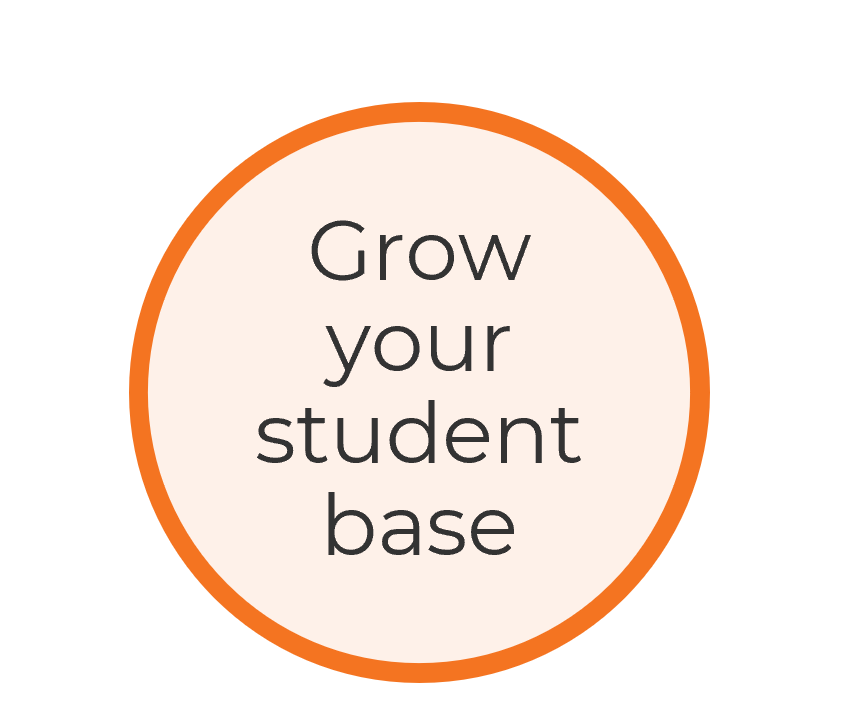 Grow a Sustainable Business (Opens Jan. 13)
By teaching students that have purchased your webinar and introductory course you learn how what is driving your students to seek out a solution to their problems.
In this section, you will learn how to set up email marketing systems and create an online presence that attracts the students you are meant to support.
On demand courses include information on how a business builds over time, how you attract new students to your teachings, and how you retain the students that you love to serve.
Your binder includes a customer avatar printout,
Check your inbox to confirm your subscription