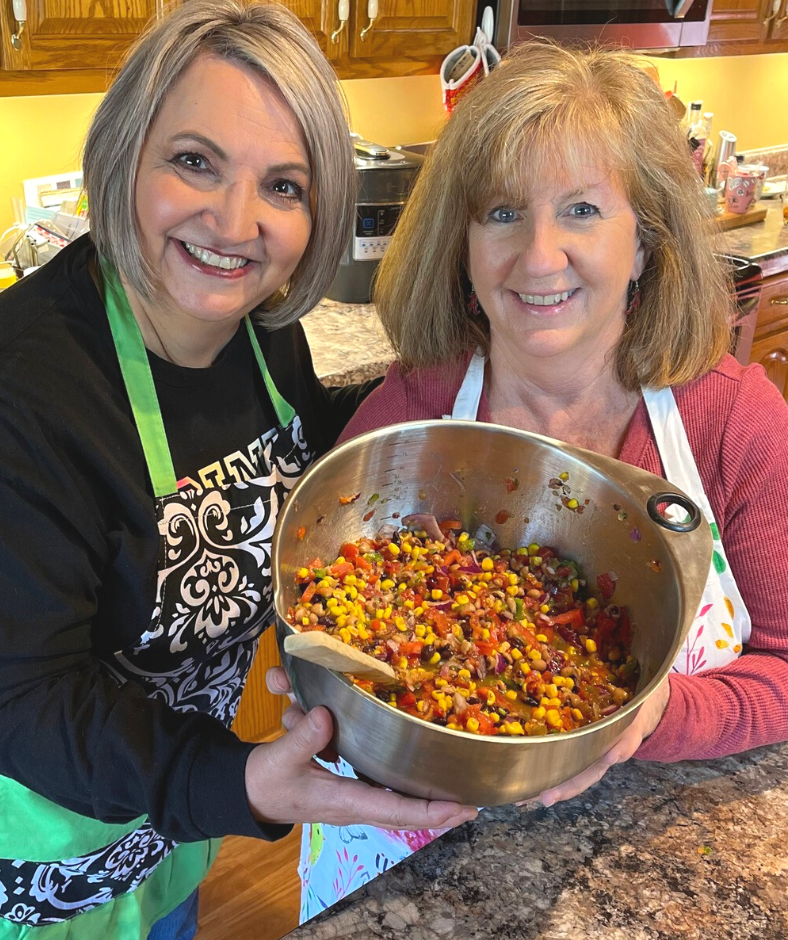 gabb Certified Course Creators,
Melissa Tinker and Debbie Adams

Melissa Tinker and Debbie Adams are the founders of Cooking with Moe and Deb. They live in Georgia, just over the state line from Chattanooga, TN.
Melissa and Debbie have been good friends since 6th grade, way back in 1974. Although sleepovers involving Barry Manilow, The Eagles, and Bread music on 45 rpm records are now a distant memory, they are still BFFs who love visiting each other's homes.
Melissa has had many successful creative businesses, including catering professionally decorated cookies for special occasions. For many years, she has taught home chefs in the Chattanooga region her secret tricks for great tasting and adorably decorated cookies.
Debbie is an avid home chef and long time Pampered Chef consultant. She loves showing how good tools can make cooking more fun. 

Recently, Moe and Deb started sharing videos of themselves baking, cooking, decorating, and enjoying each other's friendship.

They post their videos on their You Tube Channel and Facebook Page. Their Facebook page now has over 50,000 subscribers and an avid following of home chefs seeking meals that they can prepare for their families.
In their videos, Moe and Deb demonstrate how to make simple, comforting home foods like casseroles, cupcakes, and crock pot meals. 
Moe and Deb developed Get Started with Sugar Cookie Baking and Decorating, an online version of the course that Melissa has been teaching for years.
This course avoids overly fussy methods and unnecessary tools. Melissa and Debbie include easy recipes that are proven to work. Any home chef can follow along with the printouts and videos to get results worthy of a magazine cover. 
Together Melissa and Debbie came into the kitchen to create this thorough but easy to follow course. Join them in the kitchen as they show you everything you need to know to get started making your own holiday tradition together.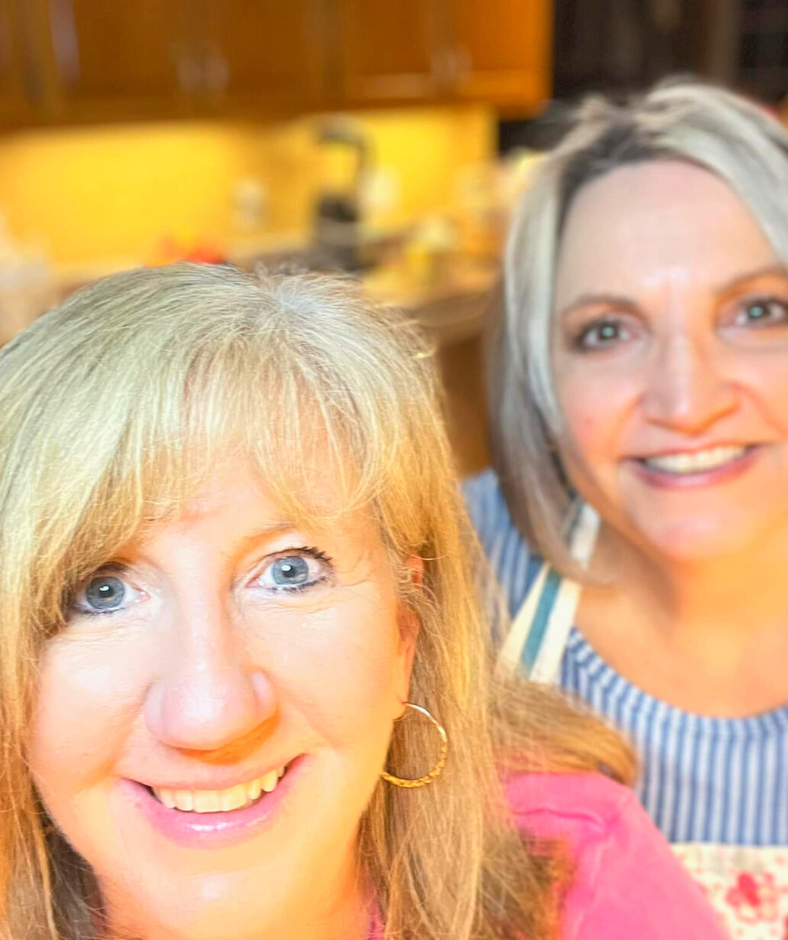 Get in the kitchen with Moe and Deb

Here's just one of the many fun and informative videos Moe and Deb have shared with their thousands of fans.


How we made the course:
Easy Sugar Cookie Baking and Decorating
Read about how Get a Bigger Boat helped Melissa and Debbie realize their dream of sharing their love of cooking with the world.
Featured Course: Easy Sugar Cookie Baking and Decorating

Check your inbox to confirm your subscription