The gabb Mission
To create a more equitable world by supporting small business owners to develop and communicate their core teachings.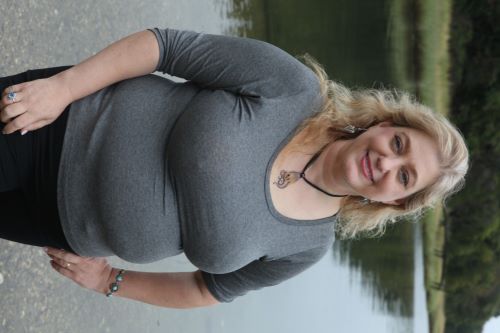 About
Get a Bigger Boat
Get a Bigger Boat was founded by Suzanne Dulin, MEng in 2019.
Get A Bigger Boat supports yoga teachers, holistic health professionals, and mentors who are empowering diverse populations.
Experienced yoga teacher Suzanne Dulin is an expert in learning design and business startup. She can help you to quickly create a course that helps you to gain traction with the students you are meant to help. Become a gabb Certified Instructor and host your course on the Get a Bigger Boat site so you can grow your business.
Suzanne will help you create effective step by step marketing systems that move your client through your complete curriculum, so that you can take students from rote beginner up to an advanced trainer in your system.
Get a Bigger Boat is a State of Tennessee Diversity Certified vendor. We provide curriculum development services and small business startup support.
gabb is a registered vendor with the City of Chattanooga. We provide business startup support.
gabb is also a registered small business vendor with the US Federal Government..
Core Values
Get a Bigger Boat helps small business owners to create training programs that adhere to these core values:
Prioritizing physical, mental and emotional health
Engaging self-care and community-care
Keeping things light with fun and humor
Communicating professional worth and receiving appropriate financial rewards
Cultivating diversity and inclusivity
Get a Bigger Boat
Get a Bigger Boat is a community model of innovation based on love which exists to provide purpose and to encourage creativity in people's daily work. It serves to remind people that abundance is all around them and receiving it is valuable to all of us.
Get a Bigger Boat is a method of creative development where you use love, support, faith, community, the best tools, and the best minds to create things that are fun, fanciful, and that truly serve others.
In this model, you are pushed to rely on the trust of all the people in your life to listen to deeply to the people you are serving for their true desire. 
Instead of spending money for product development you use love, support, and faith to create the thing from your heart.
This model forces you to draw from all the communities of support that you use for inspiration and it empowers you to find the right people to help you do the thing you want, instead of trying to recreate the wheel others have already created with so much thoughtful attention.
The mission is to give people that internal motivation to do their daily work better in order to serve others. People's professional lives are important to them. 
Giving people a chance to use their professional lives in a really creative way helps them to see the value of their work and motivates them to push themselves to go further, work harder to really get to the right solution.

Boating Rules
The goal is to get crystal clear on your vision
That vision drives innovation.
If the vision is clear, the solution becomes obvious
Question your assumptions
The solution you start out thinking you are creating is not the one you will end up with
Don't be so sure you know the answer
Your assumptions will be clarified as you go along
Challenge your assumptions or get the people in who can help you do it.
Communication is important. 
You must be able to communicate your vision so others can understand it
If you are not a great communicator, get someone who is
Once they understand it, they can help you
You have to keep pitching.
You are not alone
Everyone in the world wants to help you. 
Take Risks
Get messy
Getting it right is not important
Let your passion show
Believe in Yourself.
You are important
People need to hear what you have to say
What you have to say is important
You deserve a stage for the important work of your life
Check your inbox to confirm your subscription